A Mopar part or accessory is an authentic original part for Chrysler, Dodge, Jeep, Ram, and Fiat vehicles. You can take advantage of the excellent, dedicated Mopar service if you own one of these vehicles.
This company provides prompt and thorough service. The Mopar Express Lane comes with a complimentary top-to-bottom vehicle inspection, and certified technicians can keep your vehicle in pristine condition.
Mopar Vehicle Protection Plan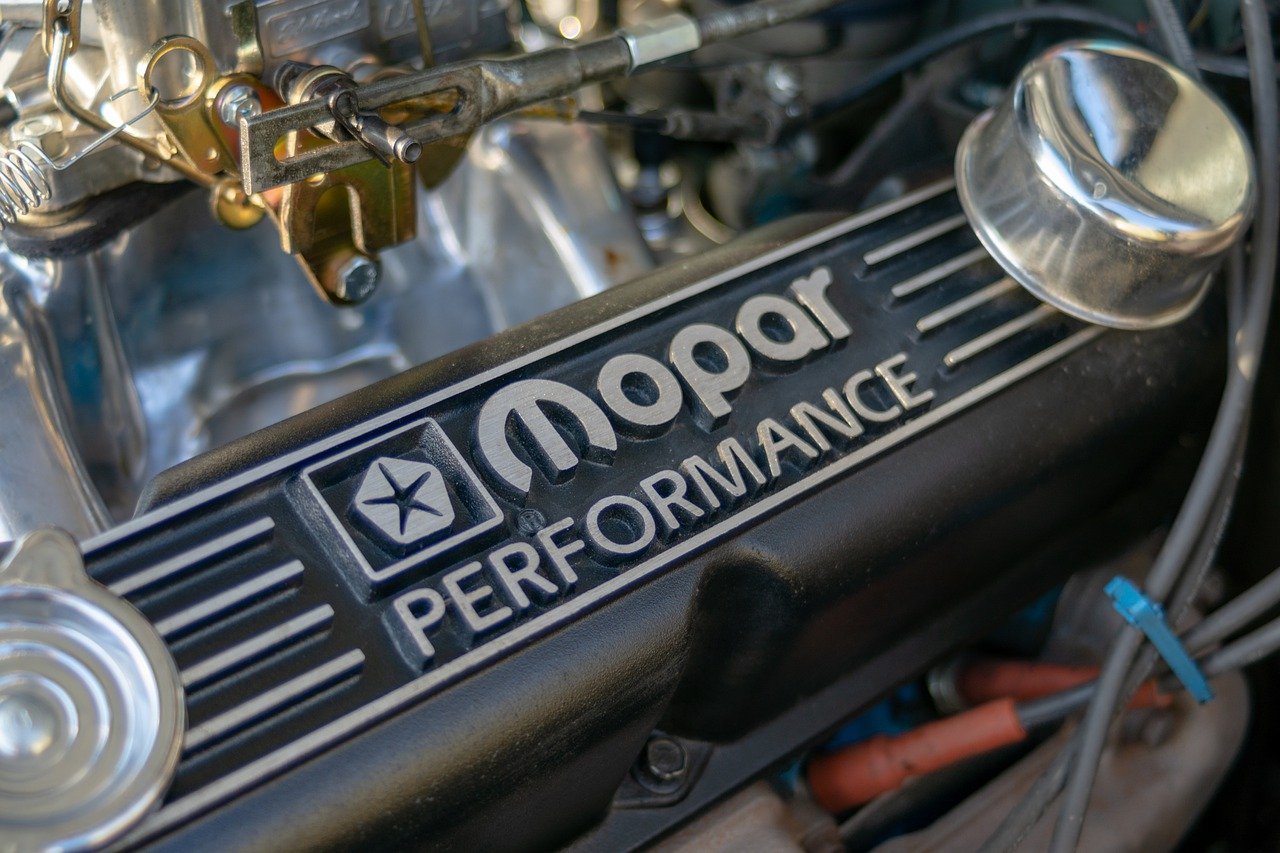 Image via Pixabay by GetLostMIke
Your Mopar Vehicle Protection plan protects you by complementing and strengthening your warranty, as well as maintaining your vehicle.
The best part? Buying motor parts, tires, and repairs from Mopar will save you money. Parts and service are offered at a discount by Mopar, as well as tire rebates! We can help you save money and find quality parts by visiting a Mopar service center in Orange, Texas.
Why Mopar Parts?
Genuine Mopar parts should always be used when replacing parts or accessories on Chrysler, Dodge, Jeep, Ram, or Fiat vehicles. We want to make sure you understand the differences between original equipment manufacturer (OEM) parts and their aftermarket equivalents. In this manner, your vehicle's performance will remain at its peak throughout its lifetime.
Genuine Mopar Parts vs. Aftermarket Parts
Since they are often cheaper than genuine parts, aftermarket parts can seem appealing. Due to the mass production of aftermarket parts, careful monitoring reveals that they tend to fail sooner than genuine parts and may also damage other components of the vehicle.
Besides being nonspecific, aftermarket parts can also affect the performance of your vehicle. As opposed to these parts, genuine Mopar parts are designed specifically for Chrysler, Dodge, Jeep, Ram, and Fiat vehicles, so they can quickly make your car like new!
Aftermarket Parts
Aftermarket car parts provide upfront savings that everyone appreciates, but it's important for drivers in Orange, Texas, to realize that low prices at the start may not mean low prices down the road. The Texas Chrysler Dodge Jeep Ram auto experts warn that this is not the case.
You put your vehicle at risk when you buy a generic, cheaper part because they don't fit your specific car make and model, and they don't typically come with a warranty. Drivers can face a large amount of unanticipated costs if any of these factors apply. It substantially reduces the performance and value of the vehicle if you plan on trading it in or reselling it.
Using the many generic aftermarket options can result in serious risks and consequences, so proceed with caution. Please reach out to our auto parts department during normal business hours if you have any questions or need help.
What Are the Features That Come With Mopar Parts?
Uconnect
Being connected means streaming music, calling a friend, finding a restaurant, or getting help - all of these things are possible thanks to technology. With Uconnect, the world is at your fingertips, from entertainment to navigation.
Each Part Is Made To Match Your Specific Vehicle
How does Mopar compare to aftermarket in terms of quality? Manufacturers and distributors of Mopar parts are the automakers. As a result, they are dependable and are often guaranteed and made of superior materials. Furthermore, they are certified, made for specific cars, and usually have a good warranty.
They can be bought from dealerships or online, and they can be used to repair or replace car parts that have failed. Parts from Mopar are made specifically for your car, so you won't have to deal with parts that don't fit or aren't up to par. You can expect better quality parts from Mopar.
Genuine Mopar Parts
To ensure that you're getting the best quality product, make sure that your car, truck, or SUV is made using genuine, certified Mopar parts. Mopar-friendly vehicles still get high-quality, reliable parts when you use parts specials and coupons.
Granger Chrysler Dodge Jeep Ram stocks its car parts inventory with the Mopar label because of its longer average life span, the specificity of the fit, and its included warranty so drivers can feel protected when they're driving. 
Since our team is made up of Mopar-trained mechanics, you can order parts and schedule service online with us and know you'll have the best mechanics in Orange, Texas. We specialize in full-service vehicles, so when the time is right, you can contact us.
New and Used Mopar Vehicle Protection Plan
Maximum Care
Over 5,000 components are covered by a warranty that extends beyond factory warranty terms and deductibles. Authentic Mopar parts are used by trained, certified technicians. As part of these plans, you will also be covered for car rentals, towing, and roadside assistance.
Added Care Plus
The Added Care Plus plan, available with a variety of deductibles and terms, covers over 800 major components on the powertrain. A certified expert technician provides the service using genuine Mopar components. Added Care Plus plans offer car rental allowances, roadside assistance, and towing as well as trip interruption coverage.
Guaranteed Automotive Protection (GAP)
GAP fills the void left by a car insurance policy by paying down your car loan balance versus what your insurer pays out.
Lease Wear and Tear
This offers excessive wear and tear liability protection for interior and exterior components and items on leased vehicles up to $5,000. Coverage includes damage to paint or upholstery, dents to the exterior surface, damage to audio equipment, excessive wear and tear on tires, and much more.
Lease Protect
With Lease Protect, you can maintain the appearance of your vehicle for the duration of the lease. Among the benefits are a paintless dent repair warranty for the life of the car, glass chip and windshield crack coverage, and seat, floor mat, and carpet coverage. The coverage also includes damage caused by road hazards and broken key fobs.
Platinum Lease
This is a comprehensive package that includes Maximum Care mechanical protection (after a $100 deductible), towing, car rental allowance, roadside assistance, replacement or repair of a key fob, Road Hazard Tire and Wheel Protection, and Auto Appearance Care. The Platinum Lease coverage also includes tire rotations and oil changes every 5,000 miles. The lease terms can be customized to fit your needs.
How Can You Save Money on Mopar Parts?
Maintaining your vehicle has never been easier thanks to Mopar. The exceptional service offers ensure your vehicle is running at its peak via our factory-trained technicians.
You can trust Granger CDJR to properly maintain your vehicle. Taking advantage of special offers on quality service means you can count on our technicians to ensure that your vehicle operates at its maximum capacity.